As the decade wraps up after Christmas, it's the perfect opportunity for us to take stock of a year's worth of work and engagement to identify the topics and events that defined the industry in 2019. Each month, StudentBridge hosted insightful, informative webinars to share problem-solving strategies and principles with higher ed professionals. But before we jump into a new decade, let's use our 2020 vision to reminisce about the webinars of 2019.
January 2019: The Neo-Digital Natives: How Generation Z Communicates
We kicked off our year of webinars by discussing how Neo-Digital Natives communicate with others and ways higher ed professionals can join the discussion to engage, impress, and convert prospective students.
In short, a Digital Native is described as an individual that grew up with the internet but not on the internet. Neo-Digital Natives refer to those who were born and raised on the internet. Each of these classifications communicate using the internet in different ways, thus creating a communication gap between the two groups.
We also explored how most people are visual learners given that humans process visuals 60,000 times faster than text. An observation concluded from Forrester Research revealed that just 1 minute of video is worth 1,000,000 words. There's no debate — imagery grabs attention and proves to be a crucial aspect of marketing to students.
As higher ed professionals, working closely with students that grew up on the internet means that it is important to create personalized, meaningful content for prospects. You have an 80% higher chance of converting prospective students if video is involved, but you only have the first 6 seconds of video to capture one's attention. This means that all video content must be:
Mobile-optimized
Channel-specific
Direct
Entertaining
Actionable
Most notably, 52% of Gen Z are more likely to watch a video all the way through if it captures them in 6 seconds.
The webinar concluded with a discussion around the pain points and distribution dangers that are harmful to brands and conversation. StudentBridge solutions are made to dodge these dangers and expertly engage prospective students from first touch to post-graduation. On average, students that get past the first minute of video on a recruitment solution built by StudentBridge go on to watch up to 8 minutes of content.
What is 8 minutes of quality engage worth to you and your team?
February 2019: The Sweet Spots
In February, our webinar was centered around how sales principles relate to student recruiting. The way higher ed professionals interact with students is similar to how salespeople interact with customers. For this reason, the two industries share some terminology and principles that are important to identify in order to streamline the student recruitment process.
The funnels below show how the two industries approach the process of converting prospects. By simply changing the word "opportunity" to "applicant, and "customer" to "student", we can see just how similar the two industries are in terms of gaining prospective clients.
"Sweet spots" refer to all the interactions necessary for converting students. These interactions can be initiated at each stage of the funnel, from social marketing to landing pages, virtual campus tours, or campus visits.
It's important to navigate these sweet spots by properly communicating with individuals at every stage. Initially, broad communication might occur by means of print, email, or social media marketing. Towards the center of the funnel, communication may shift by becoming more personalized with virtual campus tours, Video Viewbooks, and other rich media content. In order to maximize profitability when using the funnel, it's essential to use the best sweet spot at the best stage of the funnel.
Our webinar continues by offering insight on identifying qualifying prospects, recognizing hidden objections, and extending the funnel for post-graduate engagement.
March 2019: Stand Out!
Our March webinar focused on how higher ed professionals can write an email that converts prospective students. People may ask: does email still work in 2019? The answer is definitely yes! Email is actually 40 times more effective at acquiring new customers than Facebook or Twitter. As a result, every dollar spent on email marketing generates $38 in revenue.
In fact, the vast majority of students are interested in learning about schools through email. So having a captivating, personalized subject line and useful content is going to be the key to getting students to engage with emails sent by colleges.
In 2019, we observed a shift in email marketing trends that are important to consider in regards to the student recruitment process:
Quality over quantity — Marketers in general usually send a lot of emails using the "spray-and-pray" technique wherein generic emails are sent to a large number of prospects at once. In 2019, students are more likely to engage with individualized emails with relevant information.
Continued growth of mobile — As mobile devices continue to become an integral part of our lives, it's advantageous to create personalized emails that are mobile friendly.
Personalization — Better results are measured when marketers develop quality content with value that's focused on what stage individual prospects are at.
The webinar goes on to give specific techniques about how higher ed marketers can use data to write outstanding emails that converts prospective students.
April 2019: Filling the Seats: Strategies to Avoid Summer Melt
Our April webinar launched shortly before Summer vacation, and the focus was how we can engage with students to drive conversion numbers.
Ultimately, when it comes to content and communication, personalization is key. Personalized content gives students a high chance of connecting with one school over another. With 95% of prospects conducting college searches online, it is vital to deliver influential, meaningful messages on the web.
But how do you personalize an experience for someone you know nothing about?
To achieve optimal personalized content and increase our yield on enrolled students, it's a good idea to give prospects the ability to personalize their own experience through branded, chapter-based storytelling. Our Video Viewbooks are perfect examples of chapter-based storytelling that increase the likelihood of watching the full video and the number of views on each video.
Of course we want to reach as many prospects as possible during the recruitment process, but it's wise to focus our efforts and remember the 80/20 rule when it comes to our student pool. It isn't realistic to create a personalized experience for every single prospect, so it's smart to focus more time and effort on the students that are most likely to attend.
The presentation wraps up with the three R's of yield:
Remind prospects of who you are, what makes you stand out, and what you offer them.
Reassure prospects about why they chose you and why you are the right choice.
Recommend personalized communications to target their personality traits with relevant content.
May 2019: Admissions Endgame: The Final battle Against Summer Melt
Many students prepare for summer vacation in May, so we are still focused on avoiding the summer melt in our May webinar.
We covered informational marketing, emotional marketing, and getting to the value of your message. For some people, the first thing that comes to mind in relation to marketing is "features". Features are expressed as facts (or a series of facts) about an institution. For example, Institution X has 2,500 students.
From features, we have the ability to derive benefits. Benefits are described as the individual positive impacts that features have on students. For example, at Institution X, the student to faculty ratio is 12:1. The feature is the "what" and the benefit is the "why".
From the benefits, we aim to derive value. The value is the quantifiable aspect of the message that is expressed as a number.
For example, at Institution X, the graduation rate is 90%.
You can relate the idea of getting to the value of a message to a spectrum. On one side of the spectrum is the features, the middle is the benefit, and the other side is the value. On the same spectrum, as you move from feature to value, you shift from informational marketing to emotional marketing.
The webinar goes on to define informational and emotional marketing and when it's the best time to use each of the two. The presentation continues by giving specific examples of emotional experiences that higher ed professionals can highlight to convert prospective students.
June 2019: Fit and Feel: Personalizing Recruitment at the Graduate Level
Our June Fit and Feel webinar focused on how to use personalized rich media to convert students at the graduate level.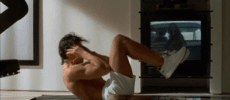 A look at recent trends in graduate enrollment reveals that there has been an increase in the number of students opting for online degrees, the number of ministry applicants, the number of degrees awarded, and the amount of debt accrued by graduate students. On the other hand, there has been a decline in first-time student applications and enrollments, international applications and enrollments, and the distance of school from home.
Some common resistance points to remember among graduate students come from the socio-political climate, cost and convenience, and value of a masters degree. The socio-political climate tends to impact international students most as they want to feel safe and secure in a new country while continuing their education.
Oftentimes cost is too high, and it can be a deal breaker for many students who may already be in student debt, or unwilling to work less to attend school.
Depending on economic conditions, specifically the strength of the job market, it could sway the decision to attend school because of the perceived value of a master's degree. The lack of interest in available programs or fields is enough for some students to decide not to attend school.
With all these factors in mind, it is important to stand out from the noise to deliver the message to prospective students. 85% of prospects feel that the school site is a major influence on their decision, and 79% of prospects say they will only engage if the material has been personalized. This shows that prospects can be converted by combining the aspects of personalization, brand story, and rich video content.
The presentation continues by giving specific examples and techniques that can be used to create rich personalized content in order to convert prospective students.
July 2019: Personalization in HigherEd Beyond First Name,
Why is personalization so important anyway? Well, since 79% of students will only engage if material has been personalized and 51% of prospects expect you to anticipate their needs to make relevant suggestions, it goes without saying that, if you want to get a prospect's attention, your content must be personalized.
But personalization means more than adding a first name to an email. Rich personalization content is really about serving personally relevant content on top of general personalization.
Form fills, one-on-one conversations, emails, and applications are all ways to build an audience profile in order to learn about your prospective students. Use your authentic brand story to show prospects real examples and outcomes of being a student at your university. Consider what students expect in terms of campus life, diversity, and student interest groups. Finally, choose the relevant pieces of your brand story based on student profiles to serve specific content to prospects.
Hubspot, Google, Cisco, Facebook, Twitter, and other analytical sources reveal that video is key in serving rich media content. 72% of our audience would rather learn about a product or service via video over text or static images. 95% of the information in a video is retained versus a 10% retention rate when info is served via text. Lastly, content that includes video has 48% more views than just text or static images.
By 2020, there will be more than 1 million minutes of video crossing the internet per second...totaling a whopping 86.6 trillion minutes of video a day! So it will be important to make your video content stand out.
The webinar goes on to discuss how personalized rich media can help higher ed professionals reach their goals, how to cater your video content to your audience, and where you should host your content.
August 2019: Converting Stealth Online Visitors into On-Campus Visitors
In some cases, campus visits can be the ultimate deciding factor when prospects determine which university to attend. It shows a student's serious intention to attend your college, and it gives students a different perspective on campus life.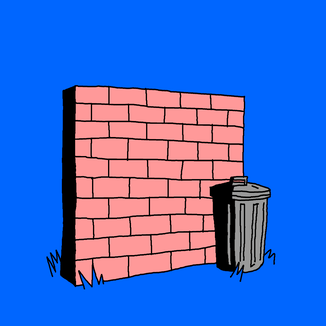 Statistically, students may research 30 schools on average during the college search process. Of the 30, students apply to about 10 schools, but they only seriously consider and visit 2-3 schools. 65% of students list campus visits as the most influential factor to enrolling, and students are two times more likely to apply and enroll after an on-campus visit.
It's no secret that on-campus visits are a vital part of the college search process, so how can you convert online prospects to on-campus visitors? Bring your campus to them!
You can give prospects a reason to visit your school by providing rich media content such as Video Viewbooks, video tours, interactive campus maps, and student testimonials. Having your website online is not enough to influence prospective students to visit your campus. It will take creative use of these solutions to get the attention of prospects and convert them to on-campus visitors.
It's also important to consider the pain points that come with on-campus visits. Some common pain points include: overbooked tours, language barriers, unexpected or off-hours visitors, and the lack of personalization during tours.
The presentation continues by giving in-depth information about each of the rich media components and solutions to on-campus visit pain points.
September 2019: Global Tactics: Video Strategies for International Recruitment
Individuals pursue international education for a few main reasons:
To create experiences they would otherwise not be able to create
The value of an international degree
The benefits of cultural immersion
The majority of full-time students don't have the responsibility of a family, job, or commitment that would prevent them from exploring the world. Additionally, students have the privilege of financial support in the form of student loans, scholarships, or grants. For these reasons, college is one of the best times for one to do something as bold as living in another country. Many students seek international education as a way to explore new opportunities and become more independent.
If you spent $20 a second to optimize your video marketing strategies, it would take you 6 decades to spend the same amount that international students contribute to the US economy a year: $39 billion. Hopefully, you have killer video marketing campaigns for that much! International students also support more than 400,000 jobs nationwide — and this is just a small factor compared to the social and political benefits.
Although recent years indicate a decline in international education, America has set a new record at 1 million international students over the past 3 years. Amid the steady decline, it's clear that people are still interested in international education!
As with any recruitment strategy, there are several pain points to consider when determining your tactics for addressing this market. Research proves that concerns about safety, diversity and acceptance, socio-political conversation, and cost of living and tuition are enough to keep some individuals from studying in the US.
Though it seems daunting, we can overcome the concerns of international education with Personalized Rich Media. So, what's Personalized Rich Media anyway?
It's the combination of personalization, your authentic brand story, and the right kind of video content to convey a message to your audience. The power of video is often underestimated, but these numbers don't lie:
92% of the information in a video is retained compared to just 10% of text alone.
72% of students would rather learn about you via video as opposed to pictures or text.
Social videos generate 1,200% more shares than text and image posts combined.
The webinar continues by giving more information on why international education is important for students and the U.S. and how to identify and resolve international paint points.
October 2019: How to Create Videos with Scalable Personalization in Higher Ed
By now, we definitely understand the importance of Personalized Rich Media, but it is also important to know when, where, and how to use it.
Below is an example of what a prospective student's life cycle could look like.
For the Personalized Rich Media solutions to be most effective, it is important to use video at every stage of the student lifecycle. A prospective student's college journey begins with general interest which leads to the first touch, whether it be inbound or outbound. For this reason it's wise to make sure your home page on your website and supporting social media accounts have bonus, high-quality video with high-level, general content.
After the first touch, you'll need to convince a prospective student to apply. But in order to do that, you need to convey the right fit and feel to ensure high conversion rates. Videos that demonstrate student life, from academics to extracurricular activities to off-campus life, from the perspective of peers help them envision themselves on campus.
Next comes the in-person visits. Campus visits show very strong intention to attend. It's advantageous to bring your campus to them first via map and video to get them excited to be there in person.
Once they have been accepted, congratulate your accepted students with exciting video content! This is a great time to take advantage of heightened emotion. Don't just send welcome videos, but include videos that demonstrate the value of attending and graduating, such as alumni success stories, reminders and information, and other feel-good content.
Orientation is oftentimes the event that seals the deal. Make sure students are excited to attend your orientation, and give them a solid opportunity to fit into your campus.
Summer melt is a real and constant danger in higher ed. Avoid losing great prospective students during the summer by reminding them why you are the best fit and reassuring them that they made the right choice. Content that demonstrates ROI, such as potential growth opportunities like study abroad, diversity initiatives, and student life culture really helps when reminding and reassuring.
Lastly, by the first day of class, a student should be hooked, excited, and motivated to start learning and begin their college career, but don't forget that 30% of students don't show up for their second year! Continue to engage them with video every step of the way to continually remind and reassure them they made the right decision and help them continue with the amazing experience they expect all the way through graduation!
November 2019: How to Write an Email that Converts Prospective Students
With digital communication and technology being a continuously growing aspect of college admissions, it's imperative to be aware of some of the email marketing trends in 2019.
98% of students are willing to share their email address with you.
63% of seniors will reach out to a college or university via email.
Email is more than 40 times more effective at acquiring new customers than social.
Email marketing ROI is equivalent to $0.11 per email.
46% of students prefer appealing graphic designs rather than static text only.
Before you start your email...STOP! It's important to know the exact purpose of the email, who is receiving the email, and how it will be relevant to them. This goes hand-in-hand with considering which stage to target in relation to the funnel.
The presentation concludes by discussing how you call-to-action sets the context in email and giving specific examples on how to craft the subject line, body, and closing with rich personalized content.
December 2019: Power of Persuasion
Our final webinar of 2019 focused on the power of persuasion. As marketers in the higher ed industry, we all need some power when it comes to persuasion in order to convert prospective students.
Robert Cialdini, a renowned social psychologist and behavioral scientist, published multiple books regarding the power of influence and persuasion. Much of his content is based on years of in-the-field research and studies that gather real-life data on how slight changes to your tactics greatly influence the way you can influence other people's decisions, particularly from a marketing standpoint.
Mr. Cialdini dissected the power of influence and persuasion into the 6 principles shown below:
Reciprocity — The obligation to give when you receive. Some people call it karma, some people call it Newton's Third Law. In any case, reciprocity is generally a universal human trait
Scarcity — We may think of scarcity as supply and demand. People want more of those things there are less of.
Authority — Generally speaking, people will follow those who are credible and knowledgeable experts.
Consistency — This concept may be slightly different than expected, but it mostly demonstrates the nature of individuals to continue on a path based on incremental commitments.
Liking — This is made up of the three components that we like people who are similar to us, who pay us compliments, and who cooperate with us.
Consensus or Social Proof — This is the concept that people will look to the actions of others to determine their own, or what our moms may have stated as "if your friends jumped off a bridge, would you?"
The webinar continues by going further in-depth on each of these principles and discussing ways you can use the power of persuasion in your Personalized Rich Media. It's important to use the universal principles of persuasion to create a strategy for your interaction with prospects, and StudentBridge is here to help!
StudentBridge solutions expertly engage prospective students from first touch to post-graduation with the outcome being better retention through better recruitment. We help higher education marketing and admissions professionals access higher quality and quantity of students with the right content on the right device at the right time.
As the world's leading provider of student engagement and lifecycle solutions, we firmly believe in the power of personalized rich media. We also understand that even the best content must be intelligently curated and strategically delivered.
Our Personalized Rich Media Solutions:
Impress prospective students with branded and interactive platforms
Engage them with emotional content and personalized experiences
Convert them at every stage of the student lifecycle
StudentBridge services include interactive campus maps, Video Viewbooks, production services, and more! We also offer webinars, whitepapers, and an updated blog to provide resources for any college or university interested in improving their recruitment and marketing strategies. Contact us to book a free consultation to get the discussion started about how we can help you reach your yield goals!
For more information and to watch our previous webinars, visit our webinar page!
We are excited to see you for more in 2020!